Subscribe Now
We think about business strategy all the time.
Yes - we sell software to help you with common Balanced Scorecard challenges, but we also have a lot to say about how to set yourself up for success.
Two things we won't do when you subscribe:
1. Sell things to you. We mostly talk about what we think is cool or interesting regarding strategy execution.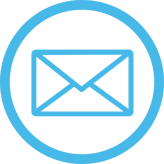 2. Spam you. All of our inboxes are busy enough. If we're not helping, we won't be offended if you unsubscribe.