The ESM Story
For over 20 years ESM has been an innovator and thought leader in the strategy and execution market.
Looking for a company you can count on? You can trust ESM - the reliable choice for all your strategy needs.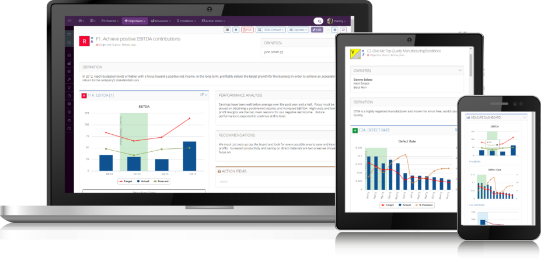 STRATEGY AND EXECUTION ARE IN OUR DNA
The only strategy software built by the creators of the Balanced Scorecard, Dr. Robert S. Kaplan and Dr. David P. Norton.

"Reasearch shows the Kaplan/Norton Balanced Scorecard management system works. With esm+STRATEGY, it works better."
Dr. David P. Norton, Co-creator of the Balanced Scorecard Management System

Our Company Story
Told by Kent Smack, CEO of ESM Software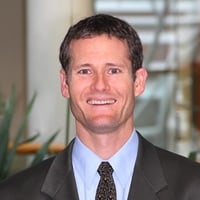 I was fortunate in that I found my dream job right at the beginning of my career, working for Kaplan & Norton's new start up, called Balanced Scorecard Collaborative in 2000. As a consultant, I had the opportunity to advise and train leadership teams around the world on strategy.
We quickly realized we were leaving these organizations with great plans but without the tools needed to communicate, report and really execute the strategy.
That's when we began developing software that supported organizations during both the strategy formulation and the strategy reporting phases. We beta tested the software with our first client in late 2000 and shortly thereafter, began our regular release cycle of Executive Strategy Manager®, or ESM® for short. Since our launch over 20 years ago, over 120,000 users have benefited from our system.
Our core focus is an easy to use system that enables you to start really simple, meeting you at your stage in the strategy process, yet, offers the sophistication of a mature strategy management system for those organizations who run strategy review meetings in all areas of their business.
We pride ourselves as the original SaaS strategy application, one that is built from the mindset of end users and business process consultants. While we are all expert strategy facilitators, strategy and execution disciplines continually evolve and there is always more to learn. That's what makes this space so exciting and keeps us motivated to continually improve ESM solutions and service offerings.
We invite you to experience our software applications and share with us what you think. We'd love to be your partner in your strategy execution journey.

How much experience does ESM have?
With successes across industries, customers and the globe, ESM is the safe, reliable choice.
How do you do it?
The perfect combination of strategy experience, technical expertise and business know-how.
It takes a great team of dedicated, experienced professionals to truly bring strategy to life. Fortunately for us, we've assembled a world class team of strategists, product managers, developers, analytics specialists and client success consultants to make it a reality. Kent Smack
CEO Julie Warner
VP of Finance Mike Purrington
Director of Software Engineering Chris Senio
COO
VALUES AND RESULTS MATTER TO US
Our team is committed to your success always striving to get you the most out of your investment in ESM solutions.

Tell me about your product suite.
Dedicated to building world class solutions and continually improving the ESM product suite.
Since the first rollout of our flagship product Enterprise Strategy Manager (ESM) in 2000, we have focused on delivering world class strategy and execution solutions. ESM continues to evolve its strategy capabilities plus so much more, ensuring we provide what customers need to achieve breakthrough results.
Whether that's incorporating new management disciplines, enhanced functionality or the latest technical capabilities, you can have confidence knowing that we're staying ahead to make sure we deliver the best solutions possible.