Getting started with Balanced Scorecards?
Everything you need to know to get rolling.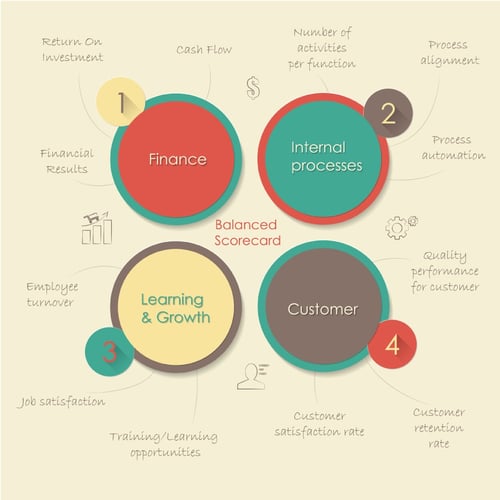 The Balanced Scorecard is a proven strategic methodology that drives value for organizations of all types and sizes.
Here are some of the most common questions that people ask us about Balanced Scorecards.
Where are you in your strategy journey?
With 25+ years working with customers to craft and execute winning strategies, ESM has a tons of valuable experience.
Explore our workshops, training and implementation services designed to help you rapidly apply strategy principles and achieve breakthrough results!
What is a Strategy Review Meeting?
How do you run a strategy review meeting? Regular reviews of your business strategy are the critical mechanism that ensures time spent formulating your strategy was not wasted. These meetings set a recurring cadence to review performance and empower the team to take the next step of execution.

What is a strategic KPI?
Strategic Key Performance Indicators are the quantitative illustration of an Objective's performance. KPIs help answer the question, "Are we accomplishing our Strategic Objective?" By defining the KPIs and their respective targets, the organization:
Clearly defines success

Provides means to monitor objective progress

Drives behavior towards a desired target