COMMUNICATE YOUR STRATEGY IN AN ACTIONABLE, MEASURABLE WAY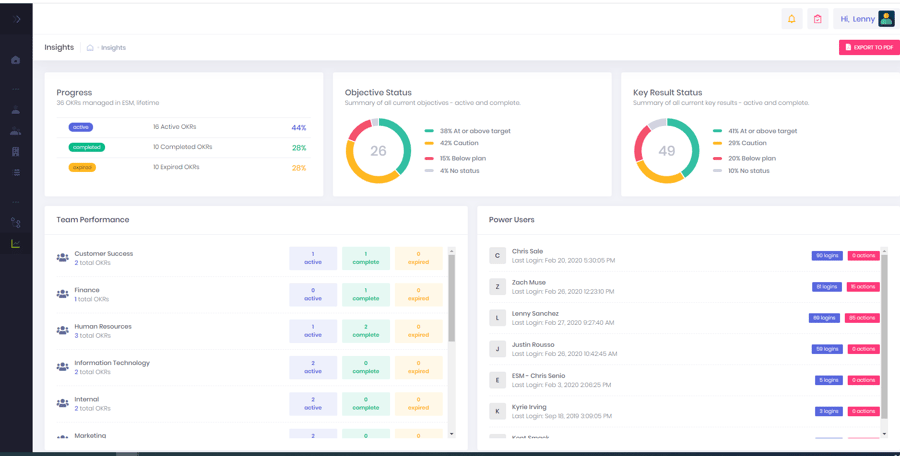 Apply a streamlined approach to your organization's strategy in one easy to use tool.

Simplify your OKR process
Easily define and track objectives and their outcomes.

Align and focus on outcomes
Align company, team and personal goals with transparent OKRs.

Promote accountability and drive results
Ensure every individual and team is working toward the organization's top priorities.

Optimize Performance and Get More Purposeful Work Done!
Company OKRs, team OKRs, individual OKRs all rolled up into one tool!
ESM+OKRs is an easy to use tool that aligns individual goals with team and corporate goals ensuring the right work is getting done.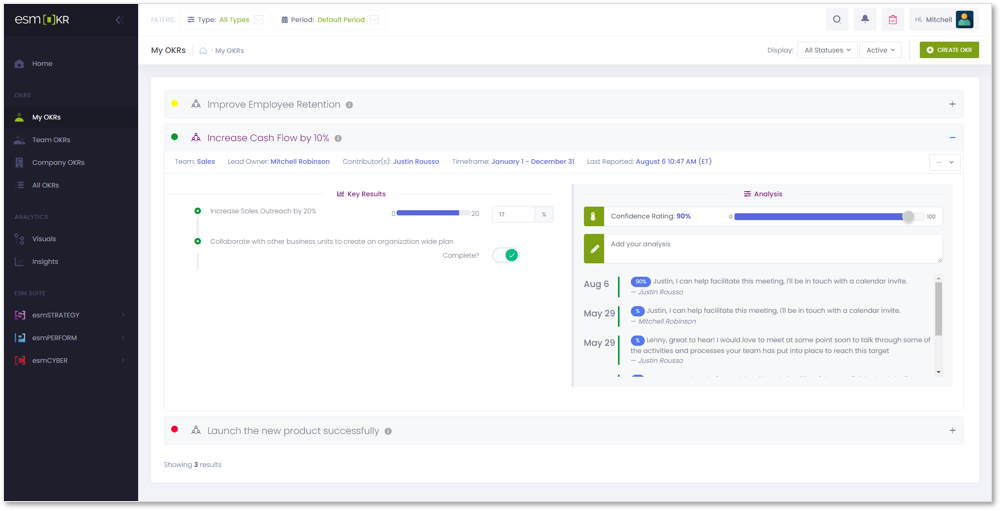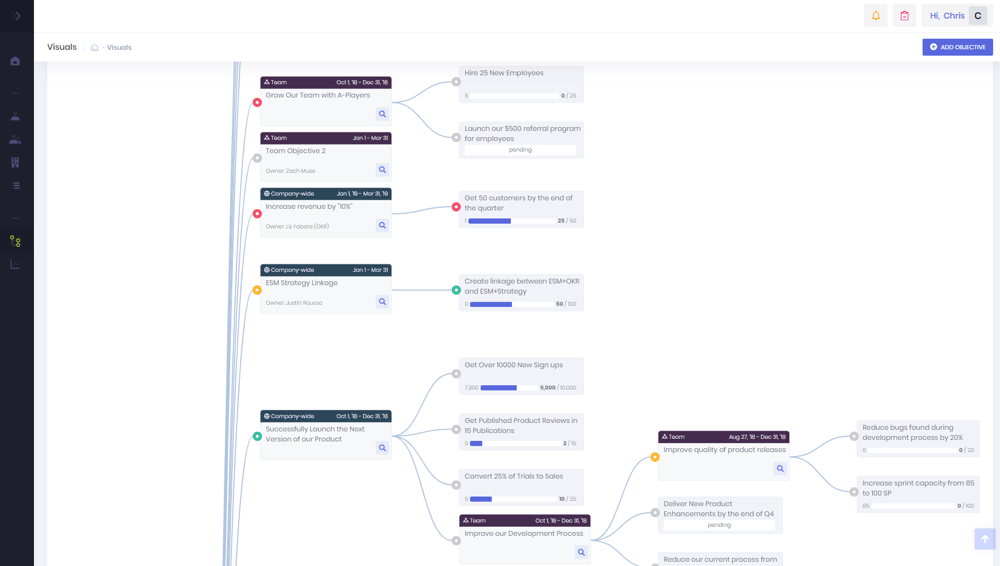 Create alignment and Accountability with visuals that tell a story
Ensure every individual and team is working together on the top priorities of your organizations. Understand your OKR hits and misses at a corporate, team and individual level with the click of a mouse.
Continuously measure performance and create transparency with self-service analytics
Always know where you stand from a plan vs. actuals perspective and take action to close the gaps. Easy to use analytics and drilldowns help you measure performance giving you the insights you need to make an impact.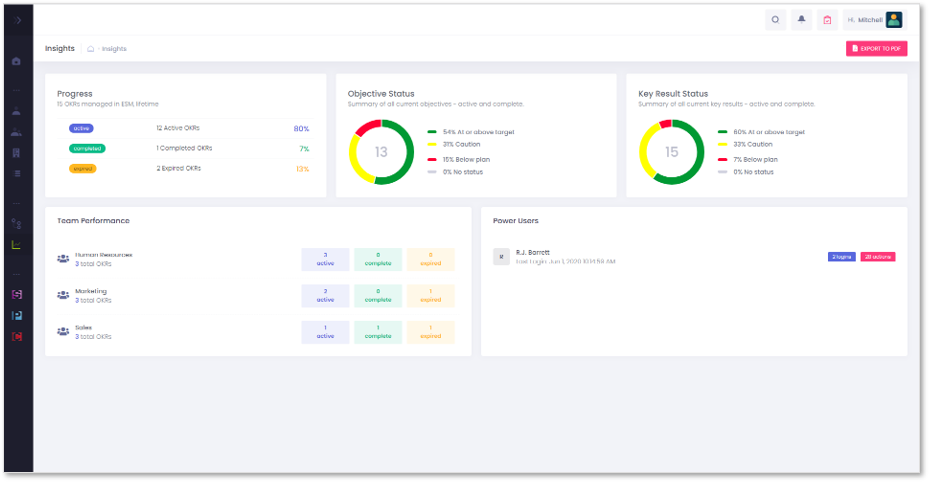 Why ESM+OKRs?
20 Years of Success
20 Years of Success implementing strategic solutions.
World Class Customers
World Class Customers in government, finance, healthcare, insurance, education across the globe rely on our ESM +Strategy platform to execute their strategy and drive results.
Flexible Solutions
Our Cloud-based Solution is rapidly implemented and tailored to your specific needs. Or, ask about our on-premise solutions if that's a better fit for you.
Best Practices Built In
Built by strategy experts with best practices that create alignment, transparency, and drive results.

DON'T TAKE OUR WORD FOR IT. LISTEN TO WHAT OUR CUSTOMERS ARE SAYING.
My team has used OKR for over a year to connect all the work that goes on in our organization to our overarching strategy. The simple to use interface enables all employees to edit their OKRs and see how they support their teams and the organization. As a leadership team, we are more nimble, make more informed decisions, and run a more successful business because of ESM+OKRs.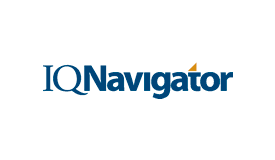 Ian Boyd
IQ Navigator

SET THE BAR HIGH.

MEASURE AND TRACK PERFORMANCE.

ACHIEVE YOUR GOALS.




Struggling to make OKRs work for you company or department? ESM +OKR is a super easy to use and effective tool for OKR management. We are strategy experts with over 20 years of experience. We'd love to help your team get the most out of the OKR methodology!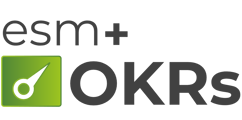 Free to start. Simple per user pricing.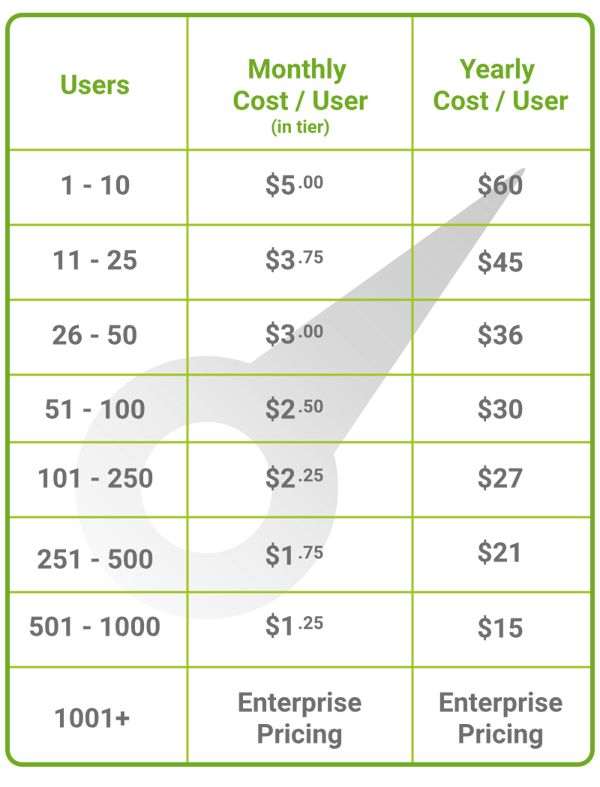 Ready to see ESM+OKRs in action?
Our team of experts will happily schedule a time to talk with you and show you a live, private demo.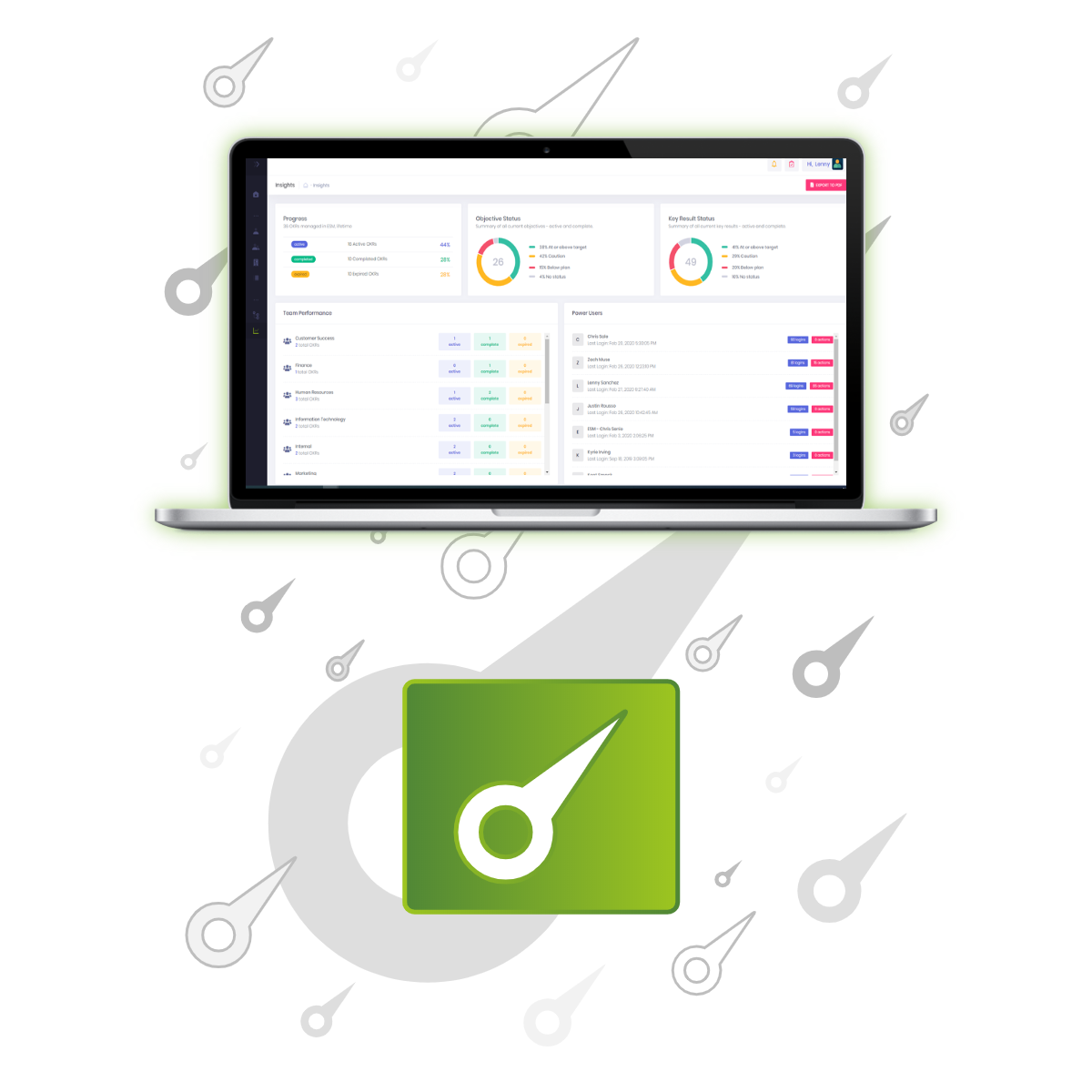 Additional Resources
Our experts have plenty of real-world stories to tell. We've put together a comprehensive library of valuable resources covering strategy, execution, leadership, performance management, risk, cybersecurity, KPIs and more.
We want to add value, so please take a look and feel free to download what you think would be helpful.