Partner Program
Join our Partner Program and stay ahead of your competition.
ESM PARTNER PROGRAM

Created to help you and your customers succeed. We all want happy customers. Working together we can make an impact and exceed your customers' expectations. Reciprocal lead sharing program helps to grow both of our businesses. Track strategy, compliance, risk and execution for your customers in one easy to use tool. Create a repeatable approach to delivery based on your unique value proposition and delivery framework. Establish and maintain ongoing relationships with customers through active communication and recurring check-ins. Reduce rework, manual processes, and enhance the productivity of your team. Generate "Board Ready" Reports with the click of a mouse.
Contact Us about Becoming a Partner

DON'T TAKE OUR WORD FOR IT. LISTEN TO WHAT OUR PARTNERS ARE SAYING.
"I like that I can use the software to get a client supported with their strategy management journey quickly." David McMillan
Director, Office of Strategy Management
"ESM lives up to its claim of bringing strategy to life by making it accessible throughout the organization."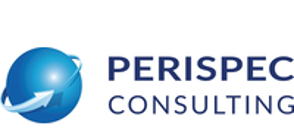 Afzul Soobedaar
Director
"ESM +Strategy is helping us to deliver positive results to our clients in their strategy management efforts. It makes the Strategy Review Process intuitive and easy to use for clients."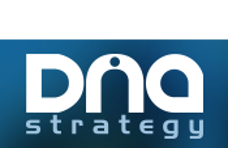 Juan Jose Vilchis Guzman
Managing Director
"ESM is an excellent tool all-in-all. I don't understand how companies can do without this type of data and still be able to run their strategy."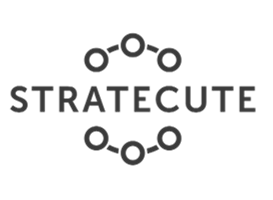 David Wiraeus
Managing Partner
"I am a strategic consultant and I bring ESM software to all of my clients."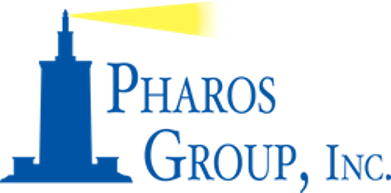 Tim Ciampaglio
President
Everything you need to be successful
We want to work with you to generate more business and make sure you and your customers get the most value possible out of the ESM product suite.

Relationship Manager
From day one, we assign a partner relationship manager to ensure you quickly get up-to-speed, that we understand each other's business and motivations and that you and your team have everything you need to be successful.

Partner Onboarding
Onboarding includes preparing a game plan to jointly pursue the most attractive target industries and markets based on our mutual successes and aspirations for growth.

Product Training
Our client services team will walk you through web-based training for each of the products we are jointly bringing to market including best practices and tips and tricks to help you get the most of ESM.

Sales & Marketing Resources
Sales decks, datasheets, white papers, best practices templates. We'll share the supporting materials required to help you generate interest and turn leads into customers. And, we do lead sharing too!

Demo Assistance
Not fully comfortable doing the big demo on your own? Give us a shout. We're always willing to help out with hot opportunities!

Sales Suport
Want to strategize on the best product to sell? Need help defining requirements for a hot prospect? Require some support in positioning the ESM application suite? That's why we have relationship managers ready to help.

Beta Program Participation
Some of the best product ideas come from partners and customers. And we love to have partners participate in beta rollouts of our latest functionality to ensure it meets the needs of our growing customer base.

Strategy Content Library
With over 20 years of experience in strategy and execution, we've assembled quite a resource library with valuable content that our partners gain access to when joining the program.

Our partners across the planet trust ESM.
Together, we deliver innovative strategy, risk, compliance and performance management solutions that drive results for customers.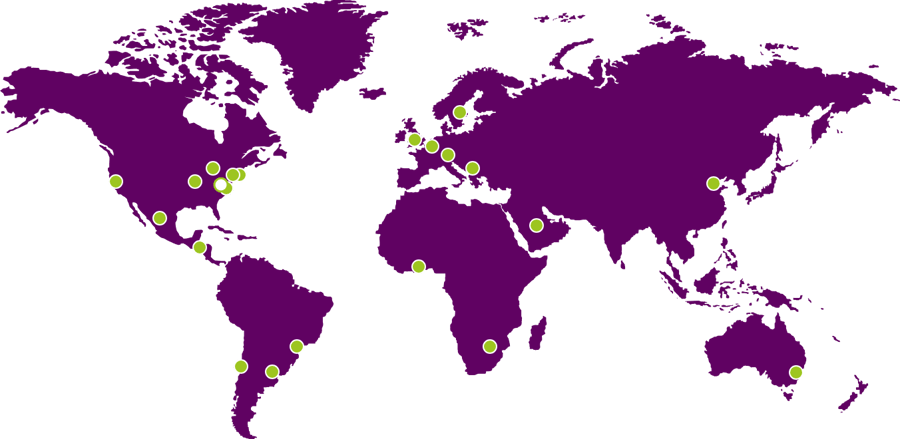 Built by leaders in strategy and execution.



Best in breed strategy and performance management suite.



We want you to look good and be successful.



We provide superior customer service.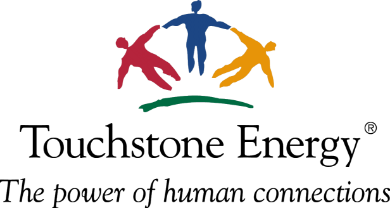 Touchstone Energy Cooperatives
Touchstone Energy Cooperatives represents a nationwide alliance of member-owned electric co-ops, including yours. Collectively, it delivers power and energy solutions to more than 750 unified local electric cooperatives across 46 states, forming the largest electric utility in the country.
Primary Region(s): North America


The Palladium Group
Palladium delivers positive impact solutions: International Development, Strategy Execution & Impact Investment.
Primary Region(s): North America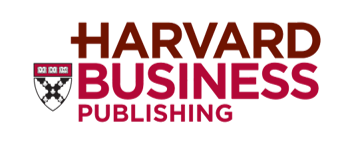 Harvard Business Publishing
Harvard Business Publishing (HBP) was founded in 1994 as a not-for-profit, wholly-owned subsidiary of Harvard University, reporting into Harvard Business School. Our mission is to improve the practice of management in a changing world. This mission influences how we approach what we do here and what we believe is important.
Primary Region(s): North America


TM Expert Group, LLC
TMXpert Group is a network of organizations that help corporations and financial institutions achieve strategic execution, complex vendor cost containment, and highly effective 21st century marketing initiatives.
Primary Region(s): North America


esek Technology Solutions
e-SEK Business Solutions is an established Research, Strategic and Project Management, Knowledge Management and Outsourcing Consulting Service. The company offers Strategic and Project Management expertise.
Primary Region(s): Southern Africa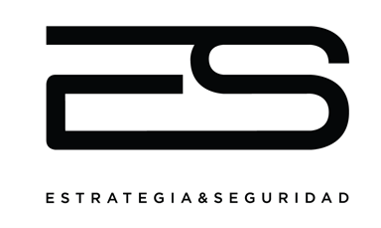 ES - Estrategia & Seguridad
ES implements Strategy Management Systems in different sectors and organizations, with on-site delivery experience and certified staff in Latin America and the Caribbean. Successful implementation of the Execution Premium Process Methodology in sectors such as energy, mining, finance, military, services among others.
Primary Region(s): Central America and the Caribbean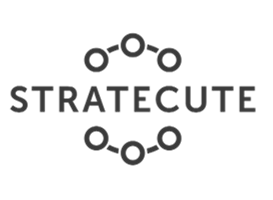 Stratecute
We are a consulting firm focused on helping organizations to implement strategy. We use our years of experience with the world's most proven methods for performance management, planning and monitoring.
Primary Region(s): EMEA


Saudico Electronic Systems
Provides software and hardware solutions for vertical markets, and customer service for systems and multi-vendor sites.
Primary Region(s): EMEA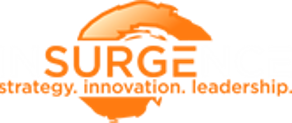 Insurgence
Insurgence aims to transform the way organizations do business in an increasingly dynamic and unstable business environment by building a different kind of consulting organisation that changes the way professional services are delivered, for the benefit of their clients and their customers.
Primary Region(s): North America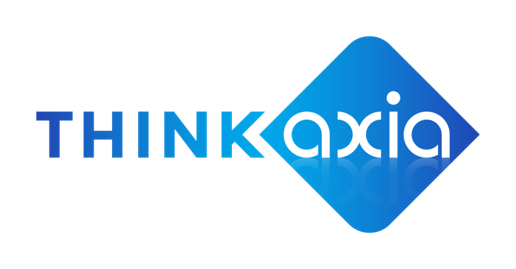 Think Axia
At ThinkAxia, we empower people to achieve their purpose by equipping them with tools to design strategies and drive performance. Our clients represent industries ranging from national defense to agriculture, Fortune 500s to Non-Profits and they call on us when they need support designing and/or executing their strategy as peak performers. Could your staff answer these two questions "What is our strategy?" and "How is what you are working on contributing to it?", if not then give us a call today.
Primary Region(s): APAC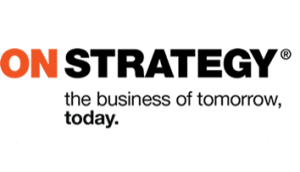 On Strategy
ON STRATEGY's mission is to help our clients build strategy execution best practices to develop sustainable advantages and enable business growth. Our methodologies help organizations to achieve the next level of performance by rescuing the organization's vision of the future, translating its strategy into a one-page map of measurable objectives, aligning the organization, and enabling the dialog to govern the strategy and meet the strategic destination. The benefits are clear, our methodologies, based on strategy, people, and processes will help facilitate, re-energize and accelerate the organizational transformation increasing the chances of success.
Primary Region(s): North America, Latin America, Spain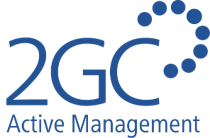 2GC Active Management
2GC's mission is to understand and solve strategic and operational Performance Management issues for private, public, non-profit and NGO sector organisations.
Primary Region(s): EMEA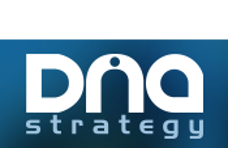 DNA Strategy
DNA Strategy Consulting S.C. is a consulting firm committed to helping organizations achieve breakthrough results through Drs. Robert Kaplan and David Norton Strategy Management System – and ESM software.
Primary Region(s): Central and South America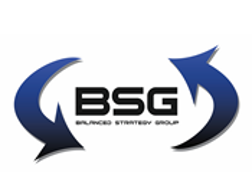 Balanced Strategy Group
BSG's approach is to partner with clients to ensure strategy execution skills are learned and applied. At BSG, we supplement not substitute for the clients own staff and expertise. We do this through our tailored training, consulting and coaching services.
Primary Region(s): North America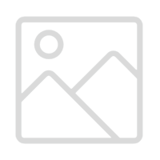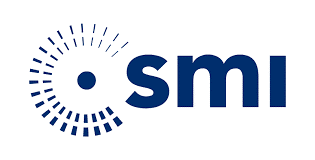 Strategy Management Institute
SMI is a strategy, performance and change consultancy trusted by the world's most impactful mission-based organizations — from the smallest non profits, to the largest multilateral treaty organizations, and innovators changing the world.
Primary Region(s): North America
www.strategymanagementinstitute.com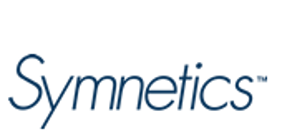 Symnetics/TANTUM
For over 25 years Symnetics has made partnerships with customers to boost their competitiveness and create value among its stakeholders. We operate at the forefront, creating, integrating, applying innovative methods of strategy management in the private, public and social sectors.
Primary Region(s): South America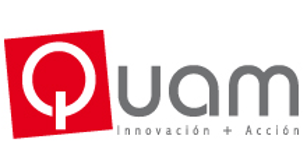 Quam
Our mission has been to assist companies in achieving their vision of development through strategic innovation in its business model.
Primary Region(s): South America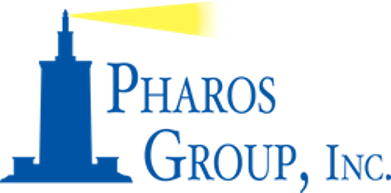 Pharos Group
Pharos Group, Inc. is a Veteran's Affairs Center for Veteran Enterprise (CVE) certified Service Disabled Veteran Owned Small Business (SDVOSB) that provides Organizational Wellness and Balanced Scorecard Strategic Planning tools as well as Training and Education to government, academic, and commercial clients.
Primary Region(s): United States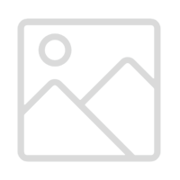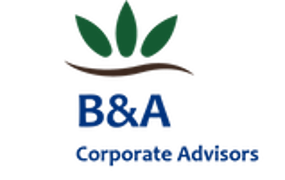 Bosveld and Associates
Our mission is to assist our clients in building and incorporating business management systems and practices that drive profit, accelerate growth, reduce risk and increase enterprise value.
Primary Region(s): North America
AMCG (Advanced Management Consulting Group) is a consulting firm with more than 20 years of experience operating in Mexico with the best practices in executive management. Specialized in planning, execution and strategy management, innovation, human capital and corporate governance with extensive experience in the public and private sectors.
Primary Region(s): Mexico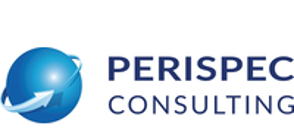 Perispec Consulting
Perispec Consulting is a boutique consulting practice located in Johannesburg, South Africa. We offer specialised services in the areas of Strategy, Risk Management, Collective Bargaining and Conflict Management to clients in the private and public sectors. We provide targeted and sustainable solutions that add value to the business of our clients enabling them to achieve their objectives.
Primary Region(s): South Africa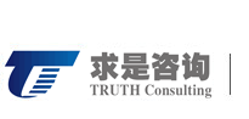 Truth Consulting
Beijing Truth is China's most authoritative management consulting services provider offering integration of corporate governance with Chinese characteristics, strategy and management control, organization, process and HR management.
Primary Region(s): China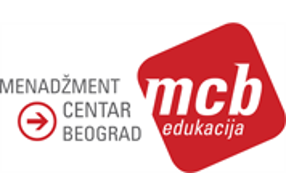 Management Centre Belgrade
Management Centre Belgrade is specialized company for controlling. We have three main divisions: training, consulting, publishing. We offer consulting as well as software for Strategy implementation (Balanced scorecard), Operational budgeting, Reporting and Sales controlling.
Primary Region(s): EMEA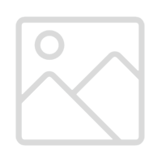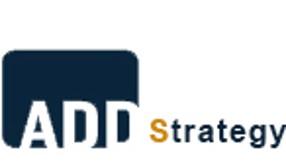 ADD Strategy
ADD delivers strategy support and performance improvement, from offering expertise and training to developing and executing strategy. We help to convert great ideas into actionable initiatives and assist organizations during their intensive change processes, with extensive experience in governmental and healthcare organizations.
Primary Region(s): EMEA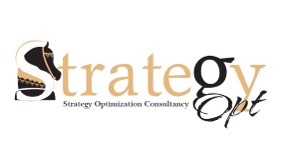 Strategy Optimization
Strategy Optimization, based in Bahrain, and serving clients in the Middle East, is a proven Consultancy that develops an organization's winning strategy and helps the organization implement it to realize its vision. Strategy Optimization has a very successful record in executing strategies for whole governments as well as for any organization. Strategy Optimization is recognized for its unique way of strategy-aligned performance management, built-in strategic risk management, governance structures, and the allocation of resources. In short, Strategy Optimization, with its world-renowned capabilities can bring your vision into reality.
Primary Region(s): Middle East


Consultores TECSAV BM&T
We define our consulting mission, as dedicated to advisory and developing projects in: Management, Processes and Business. For this, we incorporate state-of-the-art technology in the different developments, with a main collaborative emphasis. With this, we allow organizations to achieve better levels of performance and operation. Our role is to be a facilitator in the growth of companies and a technology integrator, carrying out collaboration and knowledge transfer.
Definimos nuestra misión consultora, como dedicada a la asesoría y desarrollo de proyectos en: Gestión, Procesos y Negocios. Para ello incorporamos tecnología de punta en los distintos desarrollos, con un principal énfasis colaborativo. Con esto, permitimos a las organizaciones alcanzar mejores niveles de desempeño y operación. Nuestro rol, es ser un facilitador en el crecimiento de las empresas y un integrador de tecnología, realizando colaboración y transferencia de conocimientos.
Primary Region(s): Chile, Argentina, Peru, Uruguay

Join the ESM Partner Program!
Pfenning Group
Pfenning Group is a strategic business advisor and digital solution provider. We leverage multiple technology partners to guide our clients to sustainable success in the areas of strategic planning, talent optimization business process management, business intelligence & analytics and development of profitable new business.
Primary Region: North America Lumen Solutions, Inc.
For more than 15 years, Lumen has helped organizations successfully achieve their most critical business and strategic initiatives. Our clients are successful because at Lumen, we use the highest criteria to build and manage solutions tailored to each unique organization.
Primary Region(s): Global
Want to drive sales and make your customers happy?
Looking for a way to generate more leads, close more deals, increase stickiness with your current customers, grow your current accounts and exceed your customers expectations?
You've come to the right place!
Join the ESM Partner Program!
5 Reasons to Join the Partner Program:
1) Industry leading ESM software suite supercharges your service offering
2) Impress your prospects and customers
3) Lead sharing
4) A trusted partner to help you grow your business
5) Dedication to results!
Give us a call at 781-541-4465 or signup below!

Partner with ESM to Build Sustainable Strategy Solutions
ESM helps strategy consultants increase client satisfaction by eliminating PowerPoint, Excel, and version control.
Contact Us about Becoming a Partner