A vision statement is a powerful tool for communicating an organization's strategic direction. It broadcasts to employees and constituents alike how the organization aspires to be perceived by the world.
Positioning the vision statement on the strategy map is a clever approach to reminding employees where the organization is headed and motivating them to support getting there. Observe how one advertising agency leveraged their vision statement in their strategy map design.
What is a Strategy Map? Click here to learn more!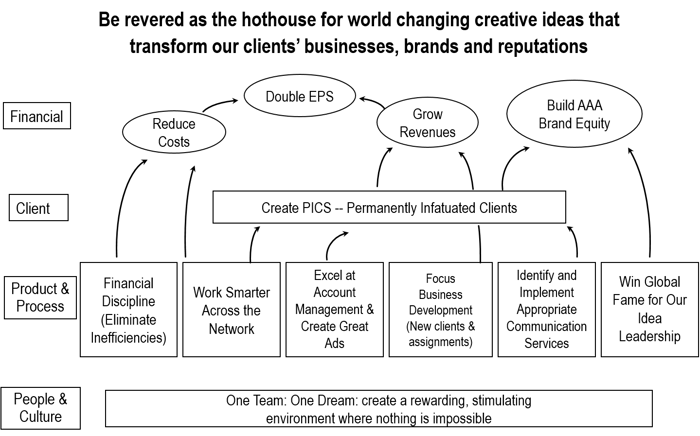 Try mapping your business strategy now with ESM strategy map software.