This generic corporation strategy map example depicts a clear demonstration of cause and effect objective relationships, themes, and how they support the delivery of the customer value proposition and shareholder value.
What is a Strategy Map? Click here to learn more!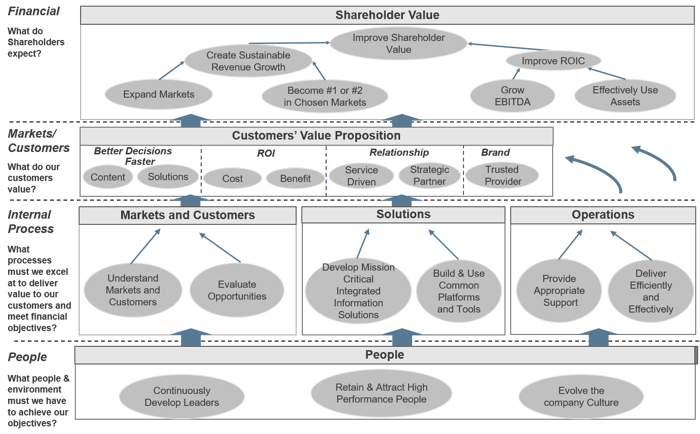 Try mapping your business strategy now with ESM strategy map software.