According to Doctors Kaplan and Norton, a strategy map illustrates "the process of value creation through a series of cause and effect linkages among objectives in the four Balanced Scorecard perspectives." It is the roadmap to achieving an organization's strategic vision.
In this series, each blog will present an industry specific strategy map and we will highlight how the map uniquely communicates organizational strategy to drive strategic success.
What is a Strategy Map? Click Here to Learn More!
This strategy map example demonstrates how one media organization leverages community partnerships and involvement to create a tailored customer experience. Objective alignment begins in the Learning & Growth perspective and is carried through the Internal and Customer perspectives to drive Financial outcomes.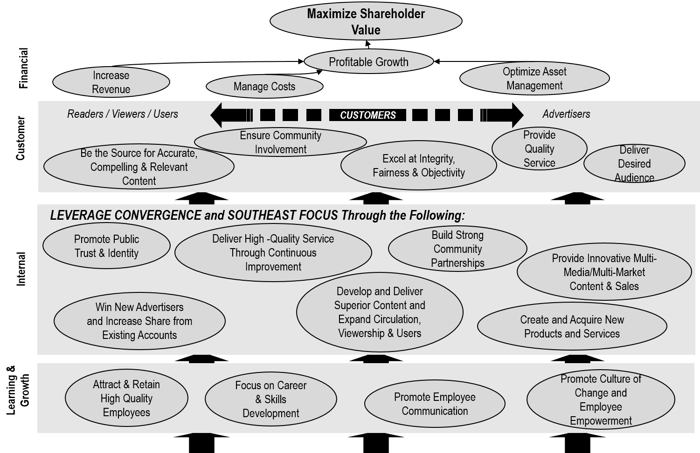 Try mapping your business strategy with ESM strategy map software.