This software strategy map example organizes objectives by strategic themes to drive shareholder value. Notice how 'Customer Intimacy', "Solution Leadership" and "Operational Excellence" support the casual relationship on the strategy map.
What is a Strategy Map? Click here to learn more!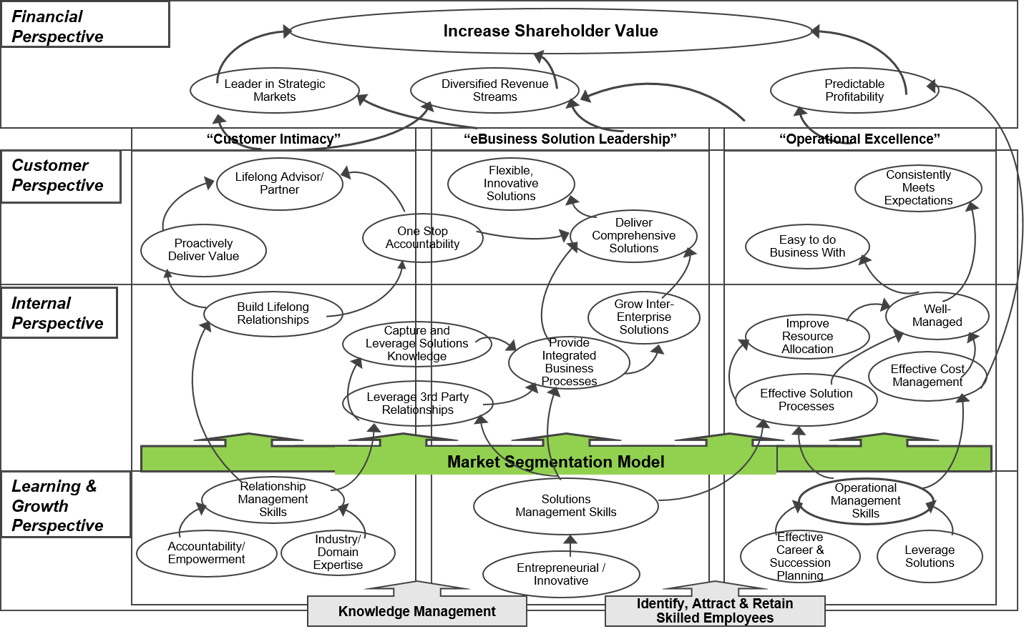 Try mapping your business strategy now with ESM strategy map software.