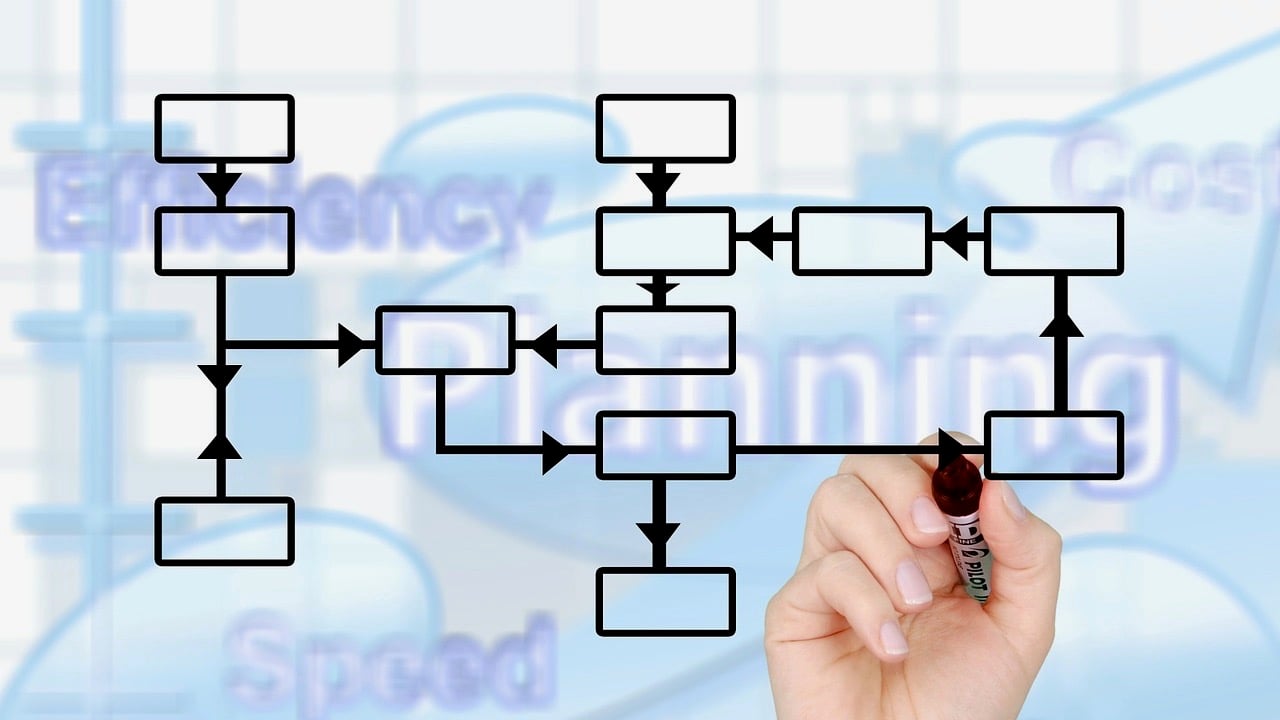 Managing a hospital is challenging work, and crafting an effective strategic plan for one is even more formidable in our uncertain economic and political climate. Since the ACA passed in 2010, healthcare access has expanded, hospitals have grown more complex and specialized in their internal departments, more medical providers have transitioned into hospitals, and insurance companies have more leverage than ever to negotiate prices with the larger pool of insured persons.
In healthcare, we pledge first to "do no harm," so don't risk harm to your organization by conducting a hospital management strategy burdened with uncertainty, miscommunication, and an amorphous vision. Here are 5 best practices for strategic planning in hospital management:
1. Let the Process Lead
A strategic plan should manage your resources efficiently by funneling them smoothly from big ideas to daily actions. There is a natural flow to strategic plan anatomy:
Mission, vision, and values rarely change—they are constant and foundational touchstones for the overall direction of your hospital.

Objectives are set (and reviewed/revised from time to time) to move you closer to the broad aspirations of your vision statement in smaller, more realistic 3-5 year targets.

Strategies are established next, to pursue the goals you've set through concretely actionable projects and initiatives.

Measures must finally be selected to track progress toward your objectives and identify whether the strategies you've implemented are having their intended impact or need to be changed.
Adhering to this hierarchical cascade helps your hospital avoid drifting away from its vision and mission, but leaves you agile enough to adapt and change strategies in an uncertain future.
2. Plan in the Open
Include your entire staff in the development and implementation of action plans to give them a sense of ownership and keep them engaged in the big picture.
Too many hospitals make the mistake of keeping strategy at the top level, but when you communicate goals and rationale clearly with the people who actually have to carry out the strategic plan, you'll improve that plan's efficiency and overall chance of success.

3. Set Realistic Goals
If you hope to achieve real improvements in your hospital, then you need to avoid goals with outlandish financial requirements and grandiose transformations. Impractical goals will stifle your organization's progress, but attainable ones can inspire you by producing measurable results that will fuel future progress and more advanced goals.
You'll know if your goals are actually feasible if you're able to develop finite, viable, and realistic strategies and projects that can facilitate the successful deployment of those goals.
4. Narrow Your Focus
Setting too many disparate goals can dilute your resources, confuse your management team, and fragment your efforts into ineffective half-measures.
Keep it simple, stick to the top five or six changes you want to see, and then reallocate time and effort as the needs of each goal progress and evolve. Done effectively, this will allow you to snowball your resources as some of the targets are reached and others receive increased focus. Less is truly more when setting goals.
5. Don't Drown Yourself In Numbers
Too many statistics and performance metrics can needlessly confuse your management team and create conflicts in your assessment of goals and strategies. Stick to relatively few, high-impact, SMART (Specific, Measurable, Attainable, Relevant, Time-bound) KPIs that are each linked directly to a goal of your organization. This means making sure that the objective measures you track have obvious links to the results you want to realize in the hospital.
Well-designed measures can help you decide whether your strategies are producing the results you need or if your approach needs to change. Most strategic planning goals only need one or two KPIs to accurately measure progress towards objectives. Frequency of assessment can also vary by KPI. For example, short-term goals tend to require more frequent tracking (perhaps monthly), whereas long-term goals might be reviewed less often (quarterly).
With these guiding principles and other best practices in hospital management, strategic planning in healthcare can be both straightforward and impactful. A vigilant, proactive approach to improving your hospital's strategic planning process can head off potential pitfalls in your objectives and execution before they arise.