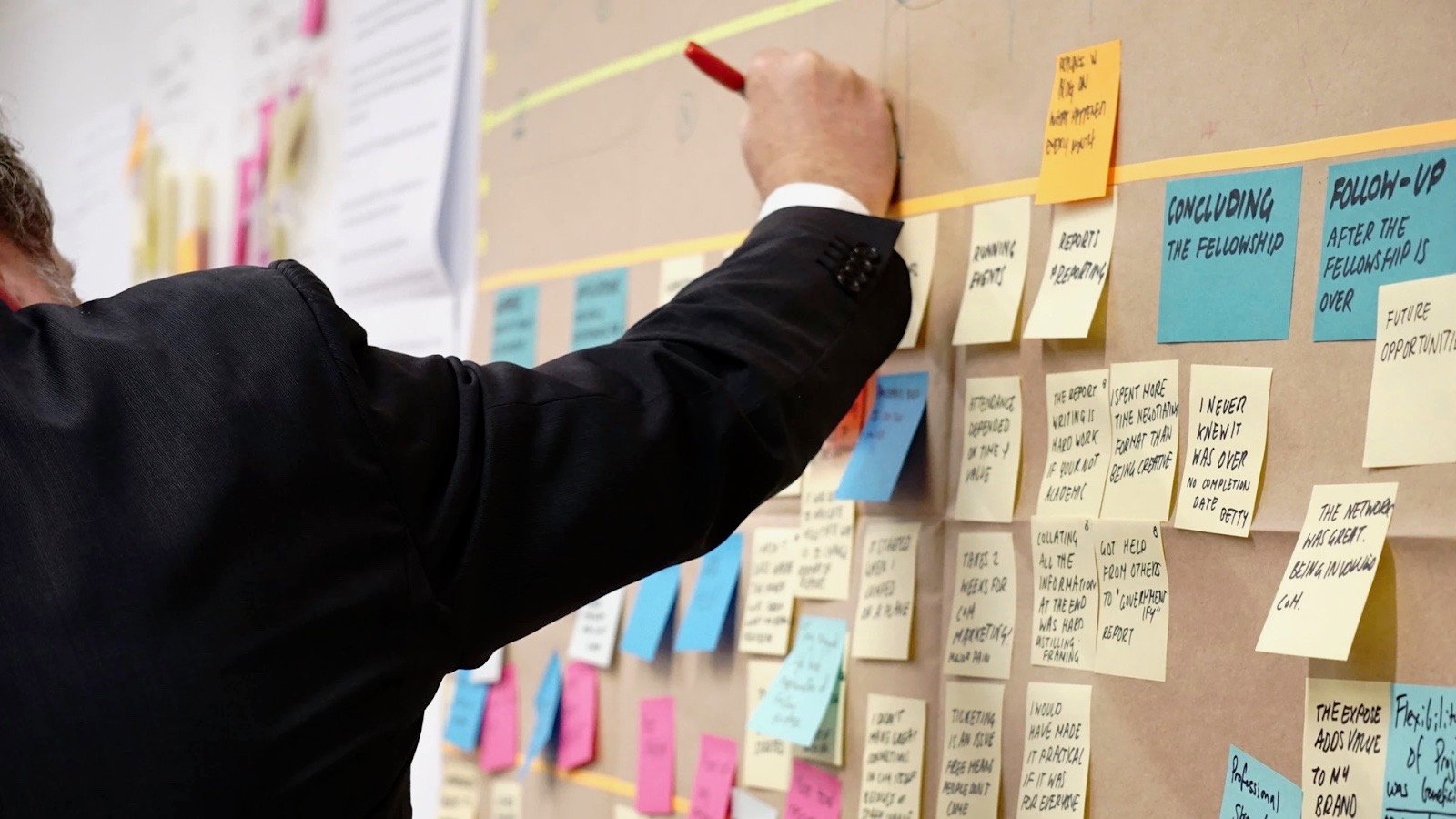 Healthcare is evolving at a rate unprecedented in modern industries, which can make it feel impossible to engage in a productive strategic planning process. Technological leaps, the volatile political pendulum, an aging population, and evolutions in service structure have promised an uncertain future for the healthcare industry around the world.
So how is a healthcare organization to effectively map out a strategy that will improve care, increase efficiency, expand access, lower costs, and contribute to healthy growth? Spending significant time in "big picture" strategic planning meetings can feel superfluous and unimportant in a constantly metamorphosing industry with more pressing and immediate concerns, such as understaffed hospitals and underserved patient demographics.
However, taking the time to map out a strategy for your healthcare plan will provide clarity and motivation to worthy projects that would otherwise suffer from fragmented messaging and inconsistencies in resource allocation.

Yes, Mapping a Strategy Does Matter In Healthcare
Due to remarkable shifts in healthcare clientele and competition, there is a clear and present need for a defined map to guide your organization from goals to results. These five changes have made strategic planning indispensable:
Patients today are more informed, demanding, and inundated with choice, like customers in other major industries. A strategy is needed to impact their decision of healthcare provider.

Competitors are more skilled, highly qualified, and available outside of major city centers.

Population growth/aging—and the resulting increase in demand for services—has led to expansions in the size and complexity of healthcare organizations.

Resources are limited and will become even more so if healthcare access continues to expand.

The client, and not the product, is the focus of today's business. Healthcare organizations cannot solely prioritize the quality of their service and yet ignore how it is delivered in the patient experience.
All of these factors make strategic planning in healthcare essential to remaining relevant to clients, reacting to important internal and external changes, and improving industry performance.
Strategy Mapping: Positives, Negatives, and Common Mistakes
The clearest advantage of mapping your strategic planning process is that the map provides a simple and explicit framework for making day-to-day decisions that will turn visions, values, and goals into solid implementation. You'll also benefit from greater synergy and alignment within the organization, as well as a credible and serious external image.
On the other hand, the time invested in a full strategic planning process can be expensive and reveal previously hidden or concealed internal issues that make things seem worse before they get better. Also, 59% of senior executives admit their organizations struggle to implement the strategies they come up with, although there are emerging methods to help. Ultimately, if the corporate investment is low, or communication fails, so too may the mapping process.
Of course, failure is more likely without a plan at all, so the benefits of committing to a plan often outweigh the risks and potential roadblocks. When starting to map out a strategy, make sure you stay clear of these common errors that can complicate and delay your implementation:
Excluding the wrong people from planning
Ignoring important issues that feel too complex to approach

Starving the strategic plan of resources necessary to implement it

Changes in management that stall or restart the process
With buy-in from all levels of the organization—and the right people in place to push the process forward—all that's left for you to do is determine how that process will unfold.
Start With a Strategy Management Framework
To ensure that strategic planning is going to work for your healthcare organization, you need to avoid frustrating and free-for-all brainstorming meetings and instead follow a clearly defined process.
For example, a renowned "strategy management framework," in conjunction with a visual strategy map, can help you balance the following four perspectives in your healthcare organization:
Finances (profits, revenue, and expenses)

Customers (patient/client experience and satisfaction, serving their needs effectively)

Internal Processes (efficiency of internal time and resources)

Learning and Growth (expertise and quality of personnel, training, technology)
In non-profit and public service organizations, the Finances perspective is sometimes replaced with the broader umbrella of Stewardship (debt capacity, project funding, charity, external revenue sources). Even within your industry, the four perspectives you choose are customizable and may vary from these standards, according to your primary strategic interests.
Those overarching interests will dictate your organization's final 10-20 strategic goals—which will be based upon predictors and KPIs for healthcare industry success—that are set within those four perspectives and then arranged in a visual map of goals and their results. This helps illustrate your company's goals, align them with your strategy management framework, and make it that much easier to communicate why those goals are important.
For example, this list from the Seattle Children's Hospital presents goals to the public that they've recently established in strategic planning, in this case, informed by predictors in healthcare technology and the needs of a nonprofit healthcare organization. These goals (and their internal sub-goals) can be sorted into four perspective categories, and the interdependence of their success can then be demonstrated by showing the flow of high-end goals to material results:
→Investment in training the team of the future (Learning and Growth) will lead to...
→ Expanding internal research capabilities (Internal Processes), which contributes to...
→Reputation for improved community health (Customers), which creates...
→New opportunities for partnerships (Stewardship).

By integrating goals like these with a framework like The Balanced Scorecard's 4-perspective system, you can clear up a foggy strategy initiative and empower your organization's growth. International non-profit provider Christus Health improved their revenue by 38.2% in 3 years using this proven and straightforward strategy management framework.
Create Your Strategy Map
Think of a strategy map as a table of contents for your strategy. It translates your strategic plan into succinct, measurable goals and transforms vision into implementation. A graphic flow chart makes an easily digestible bridge between big ideas and more actionable financial, customer, internal, and learning objectives (the four perspectives).
A good BSC strategy map will show:
A vision statement at the top as a reminder of the overall organizational direction

The 4 primary perspectives you're working with as 4 rows on the strategy map

Bubbles with your strategic goals included within those perspective rows

Arrows that show cause-and-effect between these goals, all the way from the initial company culture inputs at the beginning to impacts on your financial/shareholder goals at the end
The perspective categories are used to sort your goals into identifiable inputs and trackable outputs. Bottom row objectives (Learning and Growth) generally enable improvements in goals in the next row up (Internal Processes), which in turn will create improvement and value in the Customer and Financial/Stewardship perspectives at the top.
For public sector healthcare, perspectives are sometimes reordered with Financial at the bottom, since grants and government funding dictate what you'll be able to accomplish from the start, and Customer as the outcome at the top. Reference examples to determine what will work best for you.
Crafting Goals & Indicators
The goals you develop to write into your map are intended to be concise, clear action statements for broad strategic directions. Typically, the Action (Verb) + Description (Adjective) = Result (Noun) format is highly effective. Here are a few examples:
Develop a world-class workforce

Reduce unnecessary wait times

Invest in cutting edge technology infrastructure

Expand collaborative partnerships
These goals must be quantifiable in order for your map to truly translate goals to results, so each goal you include on your map should be tied to at least one strategic Key Performance Indicator (KPI). These KPIs are measurable values that help you determine whether you've accomplished the objective or seen progress towards your desired result. Your challenge is to find a limited number of KPIs per objective that can show performance without drowning you in too much detail. Stick to one or two per strategic goal.
Moving Forward
Once you've finished creating a strategy map, it's time to share and communicate the strategic plan with your organization, then work together to design projects that will drive your stated goals and impact the values you're tracking in your KPIs. A well-designed strategy map makes the strategic planning process applicable and impactful, even in a complex and unpredictable industry like healthcare. Invest in healthcare strategy consulting to put your best foot forward and get started.