3 Steps to Successful KPIs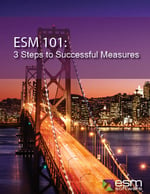 How do you structure effective KPIs? How do you workshop those conversations with your team? In this guide, we answer these questions and point you towards a sustainable approach to measurements.
Best Practices for Efficient Strategy Review Meetings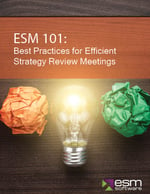 ESM's free Strategy Review Meeting white papers provide in-depth research and proven methods to improve how you construct and facilitate Strategy Review Meetings.